Invite Team Members & Clients to Flick
in progress
We are in the process of allowing users to invite team members and clients to Flick and assign them to a particular Instagram account.
Equally, users will be able to invite an unlimited amount of clients to their Flick workspace for them to easily connect their account & monitor the key analytics of their Instagram account.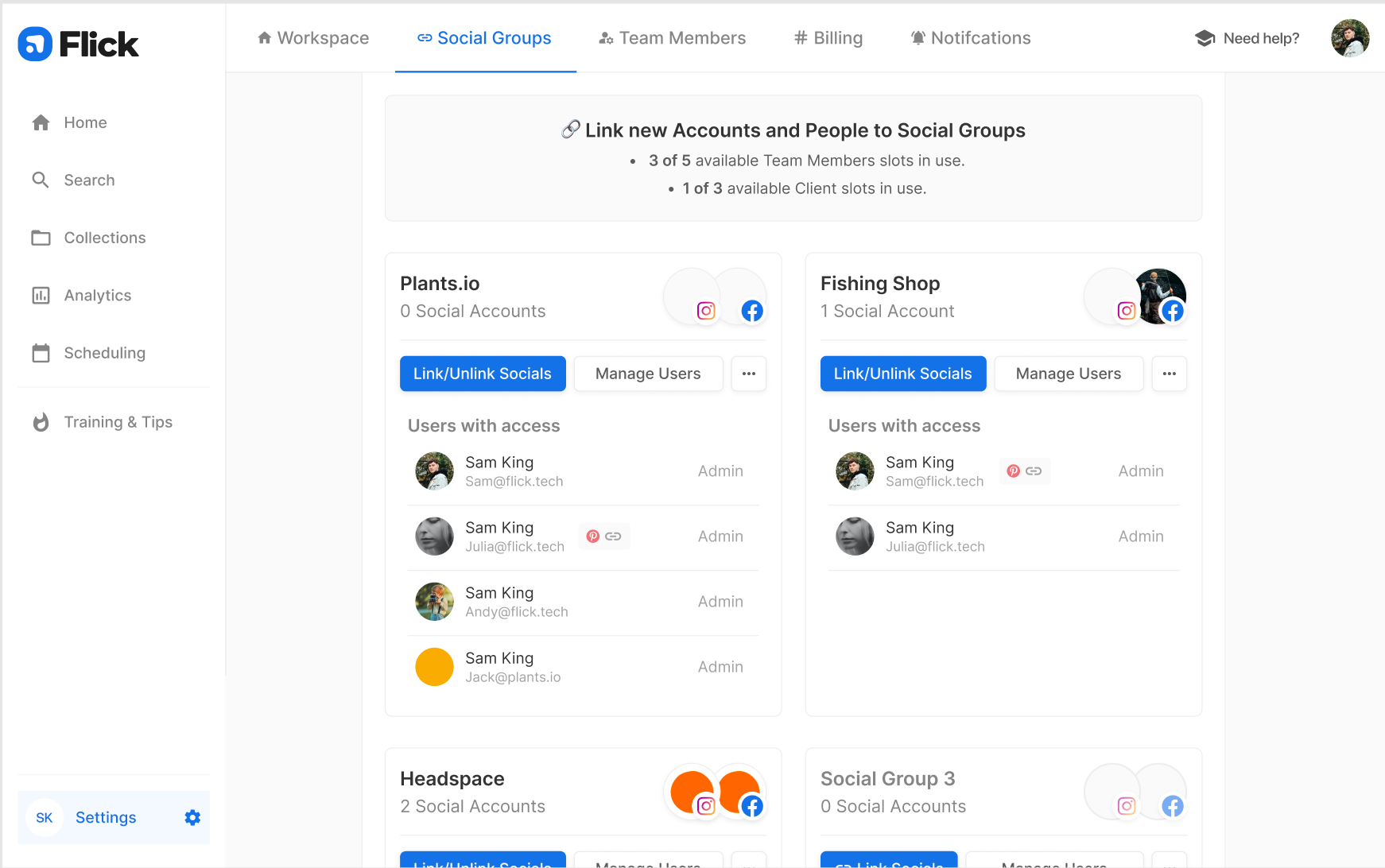 marked this post as
in progress
Merged in a post:
Add users and roles
It should be possible to add team user so they can log in with their account. Also with some User Roles like, User, Analyst, Editor, Admin. So as an Agency our influencers can download the app and use the collection we made for their profile. At the moment they also would see the collections from the others what's bad.